Beautiful Life: Aaliyah Haughton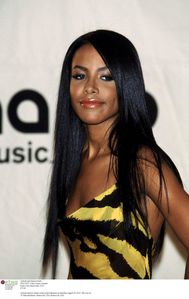 Sexy, Soulful, Classy, Creative and Witty. That's the words that really described Aaliyah. She always tried to live her life to the fullest. She described her talent as something she could share to the world. Aaliyah taught me that even through your highs and your lows, always try to look at the positives. That's something that I'm trying to incorporate into my life this new year. To me, she was more than just a singer and she was definately more than just a woman. Honestly, to me, she was a living angel.
Aaliyah's career started back in 1994 with her hit album, "Age Ain't Nothin' but a Number". That album made her an immediate known name with her soft yet sensual voice and new, unseen clothing style. She made baggy pants, big shirts, jerseys, and jackets look sexy. But the fact that many don't know is that she was only 14 when she recorded the album! Aaliyah was a rare site. She had all of the talent and swagg of a seasoned vet yet she was still in high school. People knew then that she would be something special. Something that the music industry never saw and possibly will never see again.
She kept herself away from drama. Around the time after the release of her debut album, there was a rumor going around that she was married to her mentor R.Kelly. Vibe magazine's August 2001 issue revealed that they were actually married and showed the marrage certificate. Aaliyah downplayed the whole episode and severed ties with Kelly and denied talking about it in public.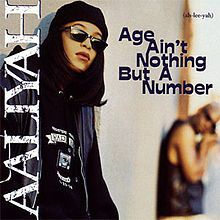 After that, she teamed up with Missy Elliot and Timberland and defined an era. Around the time she joined up with them, they were unknown. Aaliyah really put them on the map, especially Timberland. Back in the Take Care album review, I sighted that Drake and 40 collaborations are, in a way, similar to Aaliyah and Timberland. I know many people thought I went crazy when I said that but there's a reason why I made that statement. Aaliyah and Timbo gave a sound that was fresh and new. They complimented each other perfectly. Timberland gave you the fresh, original beats and Aaliyah gave you the soft, sultry yet soulful vocals that had everybody going crazy. 40 and Drake have that effect now, especially in this horrible state of music we're in. Drake's style and voice and 40's beats make them perfect together.
Aaliyah was always destened for more. She was a charismatic, exiting person that left a footprint on this industry. In 2000 and 2001 Aaliyah was everywhere. She was guest hosting TV Shows, working on huge movie projects such as "Romeo Must Die" and "Matrix Reloded", making great soundtracks for movies like "Doctor Dolittle 2" and just being a great personality. It seemed that around the time she left us, Aaliyah was just starting to reach her peek.
Speaking of that, let me drop some knowledge about this whole entire Beyonce vs Aaliyah thing. There was no competition. They actually were great friends. Aaliyah spoke very highly of Beyonce. Another thing that gets confused when you bring up Beyonce is her star status. It is a fact that Aaliyah was the bigger star around the time of her death. Beyonce was back in Destiny's Child around this time. Can we stop with the comparisions? There on 2 differant platforms. Beyonce is more of a preformer and Aaliyah was a true, up and down artist. She couldn't be put in one box. She excelled at singing and performing. After that, you tell me who you think is better.......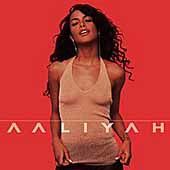 Every time I think of Aaliyah, it seems as if she's still here. It feels like she never left. She died so young and so suddenly. Honestly, my one wish is that I could change the events of that tragic day. That accident could've been prevented and we still would have beautiful Aaliyah here. If only they rode in the same plane that they came to the island in. If only the pilot wasn't a drug addict. If only the flight staff were more adimate about the weight of the plane and their safety and warned them that it wasn't safe. If only they waited until the next day to board. Would things have been differant?
Aaliyah's legacy will always live on. Many modern artist give Aaliyah her just praise. Drake got her picture tatooed on his back. J. Cole stopped in Mid Concert to pay tribute to her. She wont be forgotton. Aaliyah was definately an angel that professed her love in god every chance she got. Just look at the MTV Diary below!! Saying that she went to hell. I know that she's watching over us right now. And maybe we'll see her one day. But until then, she'll always be in my heart and she'll always be my favorite female singer.
R.I.P
Aaliyah Haughton (Baby Girl)
1/16/79-8/25/01
We miss you!
Left Eye article coming April 25, 2012. Keep looking out!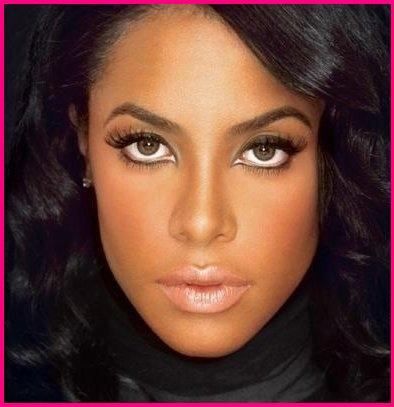 A day in the Life of Aaliyah (MTV Diaries,2001)
Aaliyah's final Video shoot parts 1 and 2( Rock the Boat, Access Granted, 2001)