Swagg Report # 2: Aeropostale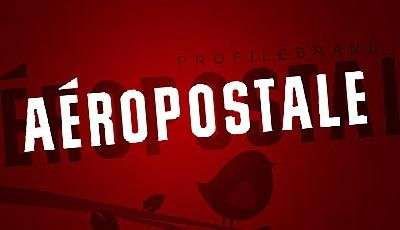 The Aeropostale clothing company started in New York and has now taken over the country with it's unique designs and style of their different products. In my hometown, it seems like everybody has at least one shirt or hoodie from them. Me, I have a Aeropostale collection. Really! I got like about 20 differant Aeropostale items in my closet.
But everytime I look in there, I feel like a hypocrite. Back when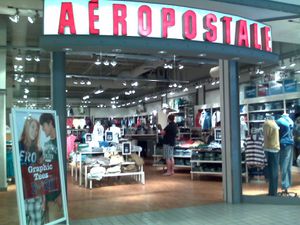 Aeropostale was first getting popular back in 2010, I used to not like the brand.Now I have more Aeropostale shirts, jackets, and hoodies then most of the people at my school. That's just how it is.
Aeropostale is affordable clothing brand that adds a great pop of color to your collection. I've had alot of people saying to me that they think that Aeropostale looks gay. I ask them, "How?". Now let me say this, there are a few items in the Aeropostale store that will make you look a little bit suspect. I suggest you avoid these items. You'll know exactly what I'm talking about if you walk in the store.......
With Aeropostale, you have to have your own swagg with it. I usually wear my Aeropostale gear with some Levi jeans and Adidas Superstars. As I said, Aeropostale is a very affordable clothing brand. A perfect example is their graphc tees. The graphic tees are what's really hot in the streets now that the temperature is rising. On a normal day, the tees are about $9. Not bad. But they have crazy sales. During one of their clearence sales you could walk out with about 15 graphic tees and you wont even break the bank doing it.
Check out my soon to be published story, "The Diary of Aaliyah Anderson" on WattPad!!
http://www.wattpad.com/story/6314747-the-diary-of-aaliyah-anderson