Gucci Mane out of jail after pushing woman out of car?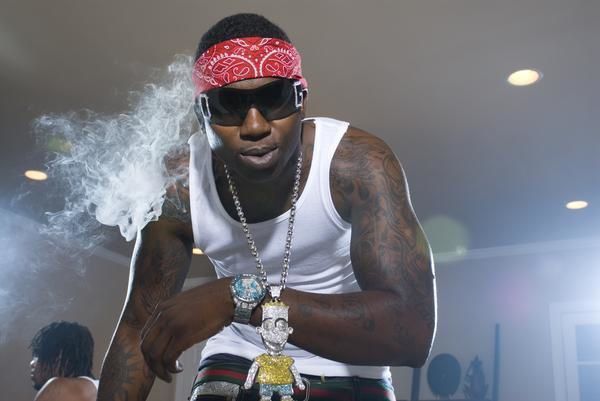 Rapper Gucci Mane earlier this year pushed a woman out of a moving car. He pleaded guilty to the charges and was sentenced to six months in jail, and a $3,000 fine. But, after serving only 38 days, he is now a free man.
I wonder how he got out so quick? I mean, he pushed a woman out of a moving car! I would expect him to serve at least half of his sentence because he has a prior. He's been to jail multiple times. I hate to always be the conspiracy theorist (like I was back in the 2pac Biggie setup article) but I believe that theirs something more to this.
Lets look at his criminal record (courtesy of Wikipedia)
1) 2001: Cocaine possession, 90 days
2 )2005: Assault, 6 months
3) 2008: Probation violation, 6 months
4) 2010: Driving on the wrong side of the road, running a red light and stop sign, damage to government property, obstruction, no licence, no proof of insurance and other traffic charges, sentenced to a psychiatric hospital
That's five violations right there. Again I ask, why is he out of jail so early. Possible updates coming later.
Also, check out my radio show, http://www.spreaker.com/page#!/show/the_jsmoove_show