BET Reed Between the Lines Review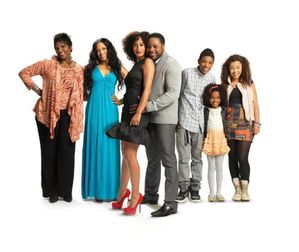 Over the past 3 weeks, I've noticed that I got alot of views for my BET Hip Hop Awards 2011 review where I briefly gave my thoughts on Read Between the lines. I didn't really go in depth on my thoughts so I decided that I would make a article about it.
Usually BET's Original Series are horrible. Take their show that they premiered earlier this year "Lets Stay Together". That show was dull and uninteresting. To tell you the truth, the only reason that I watched the show was because of those four beautiful actors that played in the series. Their best shows come from other networks and companys. A perfect example of this is "The Game". It was originally shown on the CW but they canceled it for undisclosed reasons and it was picked up by BET. Speaking of that, BET has stepped up their game getting classic shows from the early and mid 2000 to fill out their morning and weekday rotations. Insted of showing the exact same movie over and over again all the time they've started re airing "The Parkers", "The Bernie Mac Show", "Everybody Hate's Chris", "My Wife and Kids" and reruns of the first 3 seasons of "The Game". Once again, all from other networks.
However, "Read Between The Lines" is totally differant. It has a original plot and depicts the black family in a positive light. It's vaguely similar to "The Cosby Show". The parents both have very prestigious, high paying jobs and the kids go though their own interesting crazy adventures. Tracy Ellis Ross pretty much plays her character from "Girlfriends". Overexciting, jumpy, annoying, difficult, and dedicated to her job. That sounds just like Joan to me. Alex must be pretty dedicated to Carla to put up with her mess all the time. I guess he really must love her!
The character of Alex Reed really reminds me of a cooler, higher paying James Evans from Good TImes. Alex is a online english professer. He actually acts as a father figure to his 3 kids and isn't afraid to stand his ground. Are you listening white america? Not every black man is Lil Wayne. He's the perfect model of the credible father and legit black man that gets buried in america because of Tyler Perry's self hating films and the Pop culture scene .
Ms. Helen reminds me of the old women that go to my church. She is the administrative assistant to Carla and her co-worker/ friend Gabriella. She's lazy, attitudinal and dosn't do her job particually well. Gabrella helps her patients meditate and relax. It seems as if Carla is threatened by her because because she is so beautiful. Her and Alex are on really good terms and even had an appointment with her on an episode. Carla is threatened by any woma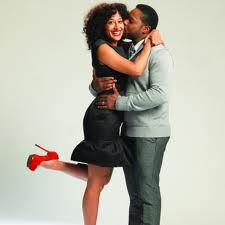 n that comes within 100 feet of Alex when time in and time out he's proved his love for her!
Carla and Alex have three children named Keenan, Kaci, and Alexis. Keenan is a pretty boy that loves to harass and make fun of his sister Kaci who is a sort of wierd yet very intellegent kid. Alexis is the youngest child and she gets away with about everything. Alexis is the only one out of the three Reed children that is home schooled.
I love this series! It's a shame that the show was only signed on for 26 episodes because it's a fantastic show. Something we haven't seen in a while. I suggest you watch it or you'll miss the oppertunity to see one of the most positive black scripted shows on T.V now!