BET Hip Hop Awards 2011 review plus "Read between the lines" show review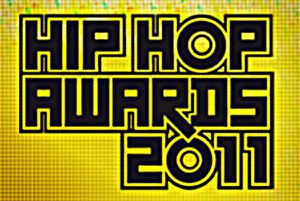 On Tuesday night BET showed the 2011 Hip Hop Awards. This was a big night for BET as they also showed the premier episode of their well anticipated series "Reed Between the Lines". Because I promised to give you this review yesterday and because of prior engagements I couldn't, I'll also give my thoughts on BET's newest show towards the end of this review.
The awards capped off with a electrifiying performance by Young Jeezy and T.I. When T.I. came out, the croud went wild. Hopefully seeing all the people generally happy to see him will at least make him think twice before doing something that will get him back in the cell. Eeh, proablly not.
One thing about the awards that I really liked is its host Mike Epps. Personally, he is one of my favorite comedians and the whole night he was cracking me up. Especially in that first segment. He was seemingly born to host the Hip Hop awards!
Chris Brown won so many damn awards! He wasn't even there to accept them. Was "Look At Me Now" that good of a song? Never the less it won 4 awards. His performance during the Cyphers surprised me though. He has at least a little bit of rapping talent but I don't think he should persue it longterm.
Speaking of the Cyphers, they were the best thing to come out of the awards this year. Eminem and his Shady 2.0 stable did really well. My boys Tech N9ne, B.O.B, and Ace Hood did their things as well. I saw alot of good indie rappers that ripped it as well. Hopefully I can cop a few albums from them in the future.
LL Cool J recieved a achievement award for his place in the history of Hip Hop. He deserved it for all the things he did for the game. Nelly said something perfound as he presented him. He said that " If it wasn't for 'I need love' their wouldn't be 'How to love'". What he pretty much said was that he set the stage for alot of rappers and it seems as if he's gone unnoticed in the game as of recently. Much respect to BET for honoring him.
Heavy D's first stge performance in 15 years was great. Tyrese is a very underated singer. That performance was one of the better ones of the night. DMX made an apperence as well. I was literally jumping when he came out! This Hip Hop awards to me is the best that they've put on. They usually don't put thought into the Hip Hop awards but this year it was very entertaining. Mike Epps is a beast as a host. He should host more shows.
"Read Between the Lines" came on after the award show and I was glad. Ever since June, they've rammed the show down our throats. We finally got to see if it is worth the push. And it was definately worth it! Tracy Ellis Ross and Malcom Jamal Warner have great chemistry together. That first episode really showcased that. I love the fact that it's a show that paints African-Americans in a good light. Malcom's character is a online english professer while Tracy's character is a phyciatrist. This could very well be the modern day Cosby show.
Before I go let me say a few things about the preview of "The Game". OVERKILL!!!!!! The episodes seem as if they wil be entertainng but come on! It seems as if they are going to take the realism out of the show. Hopefully it lives up to many peoples potential. Maybe I'll review it..........